---
Concrete is the most widely used man-made material in existence. It is second only to water as the most-consumed resource on the planet. Cement is the key ingredient in concrete and has a massive carbon footprint.
Cement is the source of about 8% of the world's carbon dioxide (CO2) emissions, according to think tank Chatham House. If the cement industry were a country, it would be the third-largest emitter in the world - behind China and the US. It contributes more CO2 than aviation fuel (2.5%) and is not far behind the global agriculture business (12%).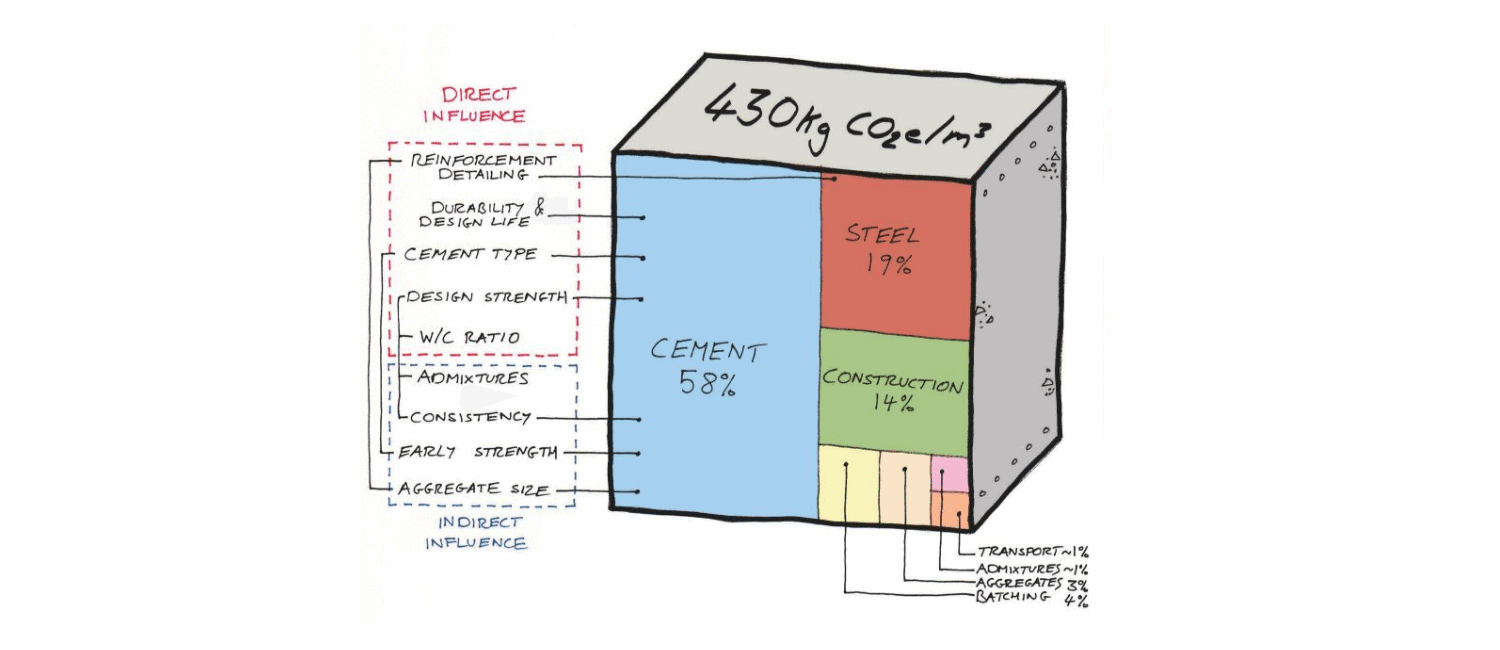 Figure 1 courtesy of
Paul Astle
above sets out the breakdown of embodied carbon (modules A1– A5) associated with 1m3 of a typical structural concrete (RC 25/30) * Most of the embodied carbon is associated with the cement, followed by the steel reinforcement. The aggregates, while accounting for approx. 80% of the mass, account for less than 5% of the carbon. As such, when it comes to carbon reduction, it is the cement and steel that we, as engineers, should focus our attention on – although we are not the only ones that have an influence.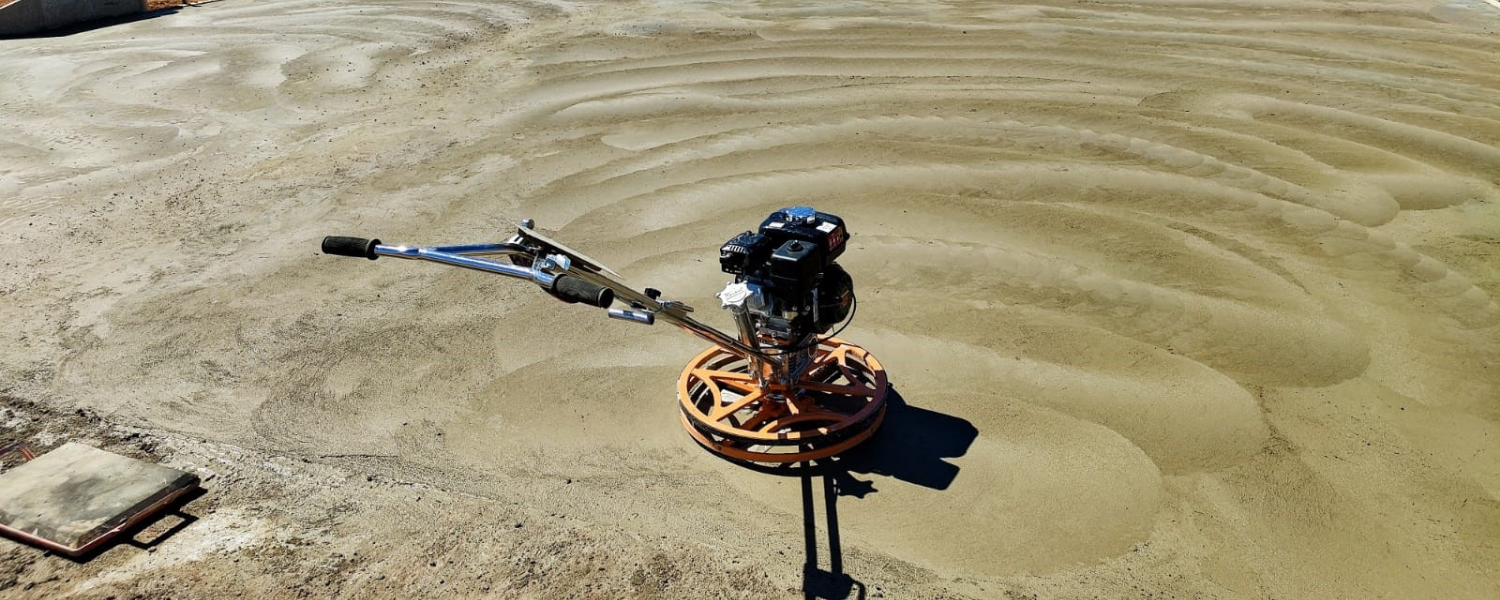 WHAT MAKES ROMBUS
A VIABLE SOLUTION
---
Our team
has pioneered a unique and effective approach to sustainable pavement solutions and concrete slabs, utilising recycled plastic, rubber, and other waste building materials to construct our primary product Rombus Grid - an alternative to asphalt and/or concrete. Provide a stronger, greener, cheaper, and faster solution to the building industry.
Reduce carbon emissions by an average of 60%, generating carbon credits for businesses
Combat our planets greatest recycling challenges – plastic and rubber.
---

---
---
Rombus mesh grids have a compressive strength greater than 10,000 Tonnes per square meter when filled with concrete, saving up to 50% on a traditional concrete slab, and a compressive strength greater than 4,000 Tonnes per square meter when filled with granular materials such as road base, limestone, aggregate etc.
At a mere 40mm thick the Rombus grid mesh solution is ideal for concrete slabs and has an impressive 107 Mpa compressive strength.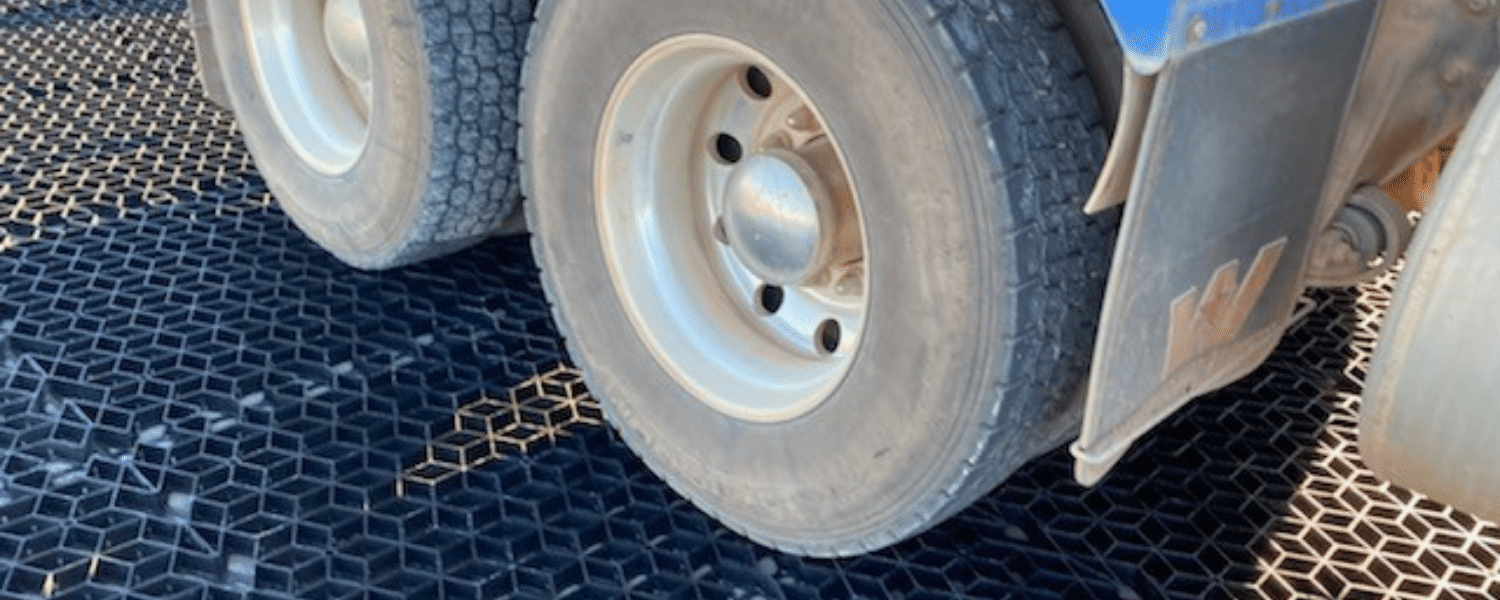 ---
Rombus grid is easy to install, and therefore cheaper as no specialised labour or special training is required to lay it.
Rombus grid can be installed fast reducing construction schedules, improving deadlines, and increasing productivity. Recycled plastic in excess throughout the world, with savings, effectively passed on to our customers.
---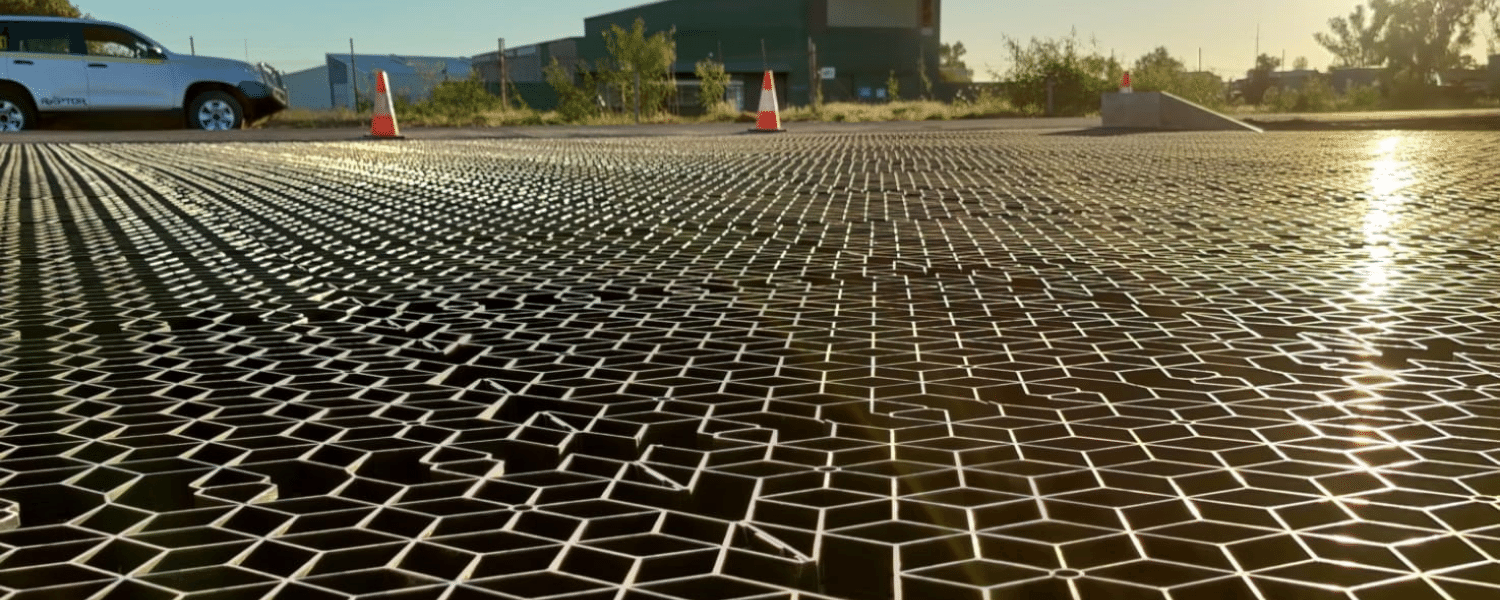 ---
Rombus Grid can be removed easily in the event that underground services need to be accessed or installed. Similarly it can be reused in rapid deploy temporary applications such as temporary access roads/paths or in emergency situations.
Rombus can be used as a drainage solution and pavement all in one by simply filling nominated areas of the pavement with permeable materials such as aggregates. Whilst our Rombus Grid is 100% designed as a pavement, it absolutely can be used as soil and turf stabilisation. Rombus Grid is a cross between a rigid and flexible pavement when filled with concrete and is ideal for concrete slabs.
Try our carbon calculator for indicative savings values on your project.
---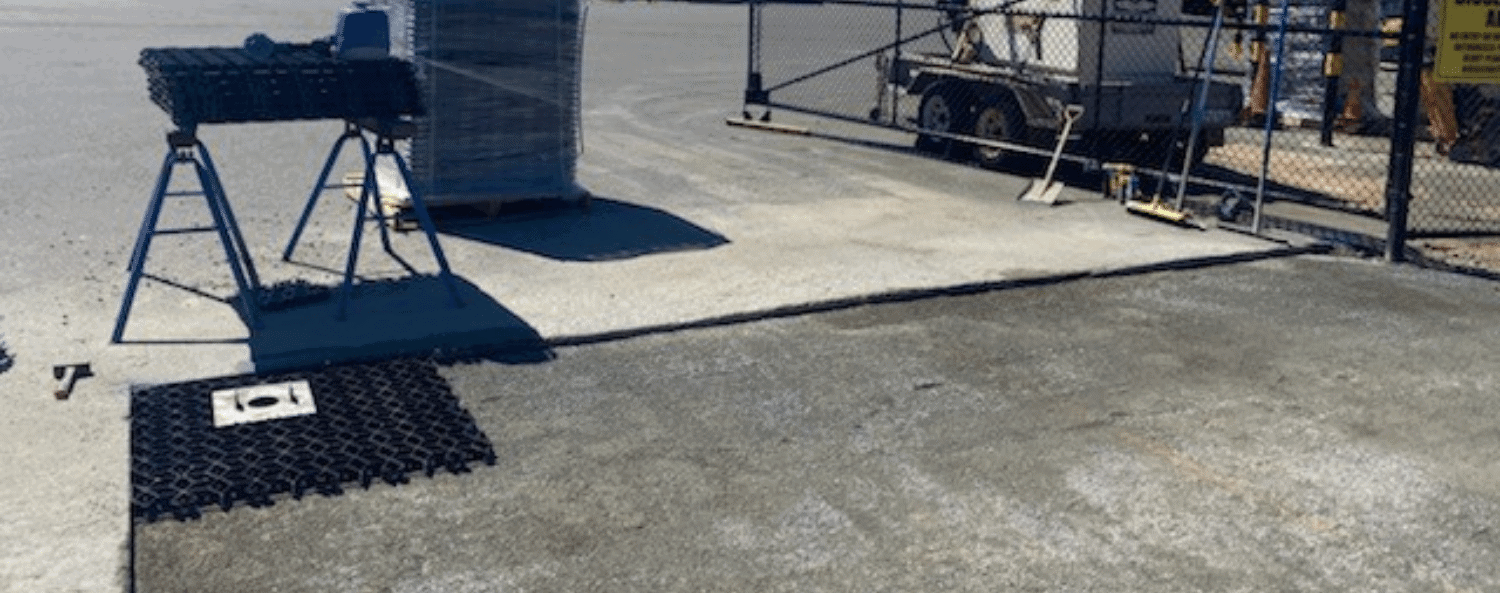 ---
Rombus Grid is made from 100% recycled plastic. Due to the integrity of the grid reducing cement requirements by up to 60%, carbon emissions are also reduced. At a mere 40mm thick it reduces the need for excessive amounts of concrete used to lay concrete slabs.
---
---
Lightweight and measuring 1m by 1m Rombus Grid is extremely versatile and strong. It's also easy to pack and store on pallets and can quickly and easily be installed onsite.
---

Table 1-1: Mechanical Properties of polypropylene
---
| | | |
| --- | --- | --- |
| Typical Properties |  Test Method |  Specified Limit |
| Tensile Strength | ASTM 0638 | > 19.6 MPa |
| lzod Impact Strength | ASTM 0256 | > 7kg-cm/cm> |
| Flexural modulus | ASTM 0790 | > 980 MPa |
| Melt Flow Index | ISO 180/lA |  8-12 kJ/m2 |
---
Rombus Grid Specifications
Dimensions- 1000 mm x 1000 mm x 40 mm
Weight – 5.4KG
Colour - Black